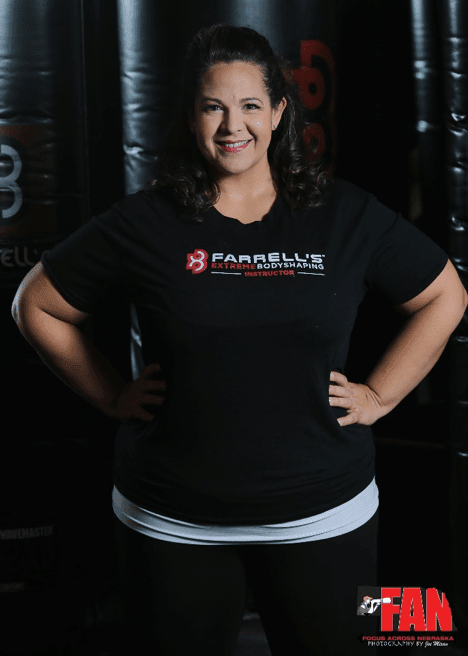 Allegra Weaver
I started my FXB journey in January 2015 and I never thought it would lead me to where I am today. Like many others, I was at my heaviest when I began the program. Spending most of my late teens and adult life in the yo-yo phase of weight loss and fad diets, I gave up and I needed a change.
The second I stepped on the mat, I felt welcomed and supported. That support, along with learning how to fuel my body correctly, the energetic and creative workouts have changed the way I view myself. I am no longer a "sideline mom" and no longer live in my comfort zone. I felt so much relief and increased confidence when I realized my curves were beautiful and I had a chance to make a significant difference to myself and my family. In 2017, I completed 5k's, 10k's, mud runs, a Half Marathon and The Market 2 Market Relay. I would not have been able to accomplish any of these if it were not for this program, the FXB LaVista family and the confidence that I gained. I have more goals to reach and I have no doubt I will reach them with the support and accountability I have with the FXB community.
Having the opportunity to become an instructor was something my husband lovingly encouraged me to try. It was an opportunity to move outside of myself and help others achieve their own greatness with meeting their goals. Its absolutely amazing to see students push their limits farther than they thought, I am proud to be able to witness their growth.