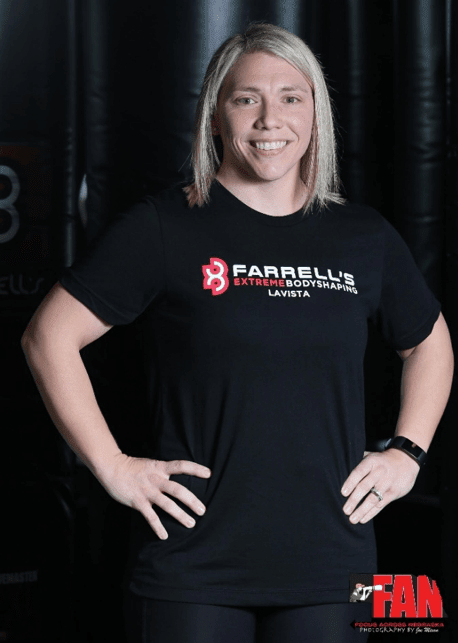 Jen Manzo
FXB has changed my life in so many ways. I started FXB in 2014 after Matt and I got engaged. We were not on the best path health wise, but we were happy. When most people are happy and comfortable with their lifestyle, they tend to lose sight of whats healthy. I have always seen posts about Farrells since I knew Wayne Lewis, but it never crossed my mind to give it a try. It wasnt until some of our friends took the plunge and asked us to join them for Friends and Family week. Ever since that day, we were hooked.
Since starting this fitness journey, Ive learned that the idea of discipline doesnt need to be a rigid one. Being disciplined is to exercise but to have some flexibility and be accountable to oneself. I realized that you cannot force yourself to feel positive in an instant; discipline requires you to give and take and has some self-assurance, that if you skip a workout, you have not failed entirely.
FXB life is a different lifestyle and not for everyone. With how busy life can be there is a lot to do in one day, but it is important to take a little time for you. I learned to do just that in joining FXB and it has given me a lot more self-confidence and motivation.
I owe FXB a lot, but I am so blessed for all the new friends and family, accountability and a new outlook on life it has given me!