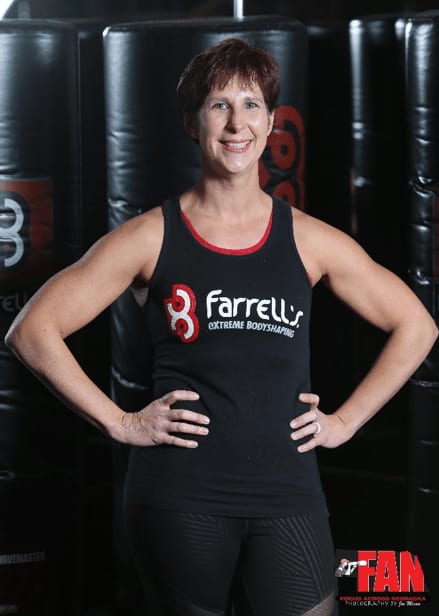 Jen McClaren
January 2017 was the start of my Farrell's journey. I have been a yo-yo exerciser all of my adult life and had gone from Ironman athlete to 18-month couch potato. I was the heaviest I had ever been without being pregnant (and only 10 pounds away from that) and was ready to get back to the gym. A friend had been encouraging me to try Farrell's since I finished my last race and I heard a black Friday special commercial on the radio so decided to give it a try. I'm very happy to report that I have lost over 14% body fat and am stronger than I have ever been.
In my past experience, the yo-yo would have already switched directions and I'd be back on the couch. The thought hasn't even crossed my mind. I've gone from new student, to coach to instructor and I love being at Farrell's in each of those capacities.
From that very first day, Farrell's felt like I was supposed to be there. Everyone was very welcoming and the accountability to my new family was overwhelming (in a good way)! Most of my 10-week class still attends our original class time and every new session adds to the #LateNight family. I love the feel of being home when I walk in the door.