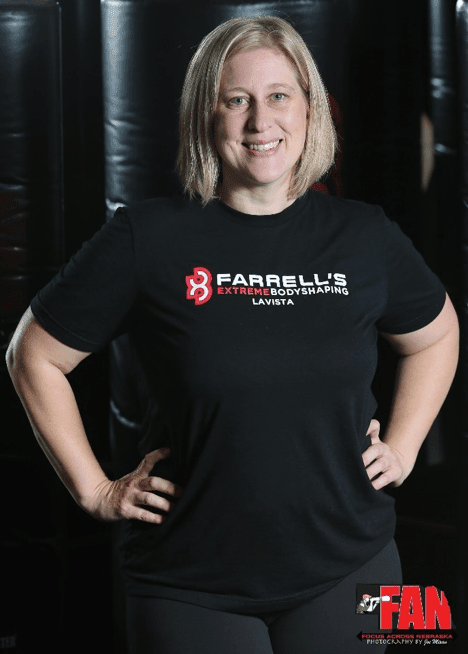 Karie Quintana
Health and fitness have always been important to me, but never a priority. Something always came before my need to take care of myself...job, kids, money...life! I spent tons of money on gym memberships, workout videos and workout clothes but never used any of it...until I found Farrells. I started my Farrell's journey in 2016 after finally putting myself first and the excuses behind me. I signed up for the 10-week session fearful and anxious about what I had just done.
Farrell's was a game changer! It didn't take long to realize I had finally found my happy place. This gym was a family that encouraged me and pushed me to remember why I took that leap of faith, and that support has never stopped! After completing my 10 weeks, I jumped into coaching to help inspire others to feel the motivation and encouragement I felt. I wanted people to know they are not alone and anything is possible with the support and encouragement of others going down their journey. Facing those walls one by one and tearing them down, one by one.
Now I continue to help others along their path through instructing. Never in a million years did I see myself being a fitness instructor, and now I can't imagine my life without it! I love the path that Farrell's has led me down and I can't wait for the next steps in my journey!