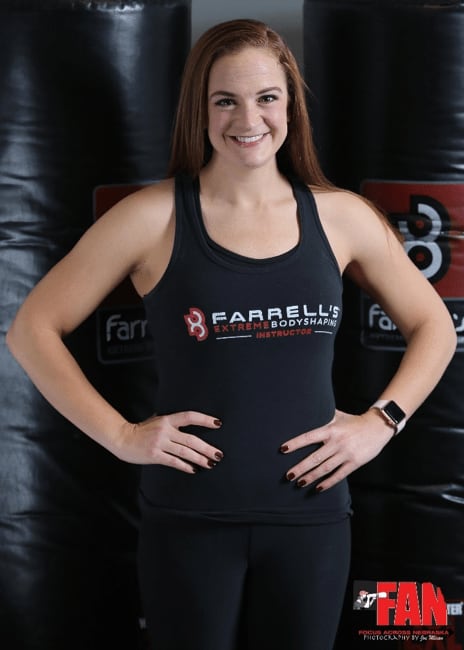 Megan Kelly
I began Farrell's in January 2014. I signed up on a whim about 48 hours before orientation. I was in the middle of my very first year teaching. I had been active my whole life, but as any teacher knows, the first-year teaching is crazy busy and stressful. I was exhausted and losing all motivation to work out in any form. I was also battling bad knees from years of long-distance running. I knew very little about Farrell's when I signed up, but a friend of mine from high school was doing it and looked great! I thought how realistically healthy and strong she looked and decided I owed it to myself to start the new year with new goals.
After a year in the program, I became a coach, a role I never thought I would be a good fit for. I LOVED coaching and hope to return to the role someday. I coached two sessions and eventually dipped my toes into the instructor pool. I became a level 3 instructor September 2018. I have become incredibly passionate about health and fitness during my time with Farrell's. In my free time I enjoy researching and learning about best practice with regards to cardio, strength training, and nutrition.
During the day I am a math teacher at Papillion La Vista South High School. When I'm not teaching at school or at Farrell's, I like to perform in community theater. I have performed on stages all over the metro area including the Orpheum! I also enjoy running when I have the time. Running Tough Mudders, 5K's and the Market-to-Market with my FXB friends are some of my best memories.
FXB is so much more than a gym. I have gained some of my closest life-long friends at Farrell's. Though we come from all different walks of life and are different in many ways, our passion for health and fitness brings us all together. FXB is a family and will be there through the good and bad, in and out of the gym. I love it here and am the strongest mentally and physically I have ever been in my entire life.