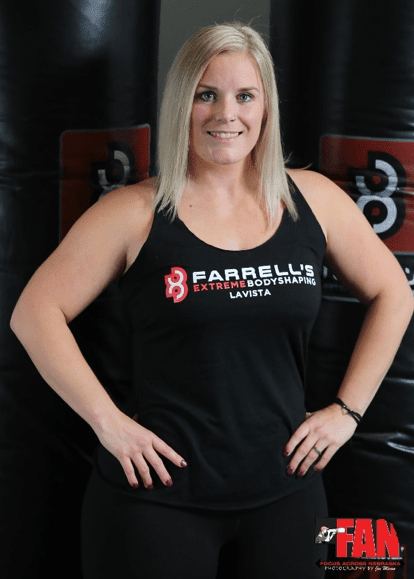 Shauna Paczkowski
I started my FXB journey in winter session January 2015. I fell in love with the program and the rest is history. I now work here full time as the Head Coach!
I had struggled with my weight for my entire adult life. I was tired of going through the yo-yo. One year I would drop weight and the next year I would gain it back plus some. Food was my addiction and I couldn't find a healthy balance.
Since joining Farrell's I have been able to keep the weight off, improve my endurance, build strength, and found peace in my nutrition.
What really kept me going and helped me achieve my goals were the friends and family I made along the way. The community we have here at FXB sets us apart from the rest.
When I am not at FXB, I enjoy spending time with my husband and my son. They are my reason WHY.