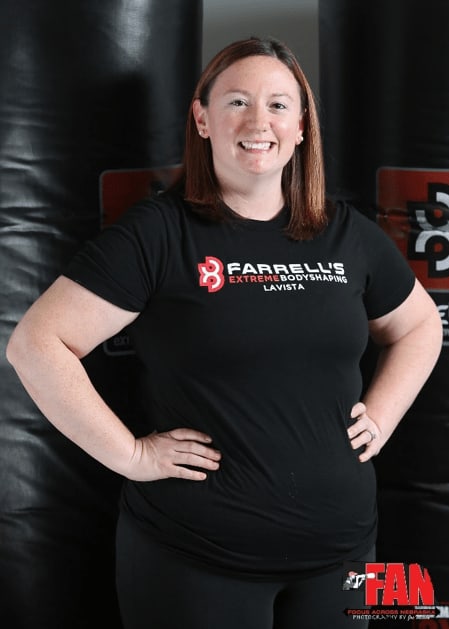 Stephanie Golka
Hi! My name is Stephanie and I started my journey with Farrells in the fall of 2015. I had many doubts about starting an exercise program and never dreamed of finding a program that would not only get me in shape but give me a support system and workout family.
- I wanted to look and feel better.
- I wanted to eat healthier.
- I got married and it was an awesome day but I couldn't bring myself to look at some of the pictures from that day.
- A month before my wedding, my father passed away after complications from a surgery. I told myself that I must get healthy so that I can be around when I have a family.
- After my wedding, I was starting my 3rd year of teaching and never had any energy to stand and teach my students.
Then one of my best friends from school had me come with her to check out FXB LaVista. I went and didn't think I would join but left the meeting ready to sign up and give it my best shot. I had perfect attendance during my session. I joined FIT after that, and I've lost more weight and inches than I could ever have imagined. #sizelargetomedium
I've coached 10-weekers, become a level 1 strength training instructor, and worked out every day until I gave birth to my beautiful baby boy, James. I came back ready to continue to challenge myself and others each day Im on the mat.
I can't wait to see what else FXB LaVista has in store for me in the future.