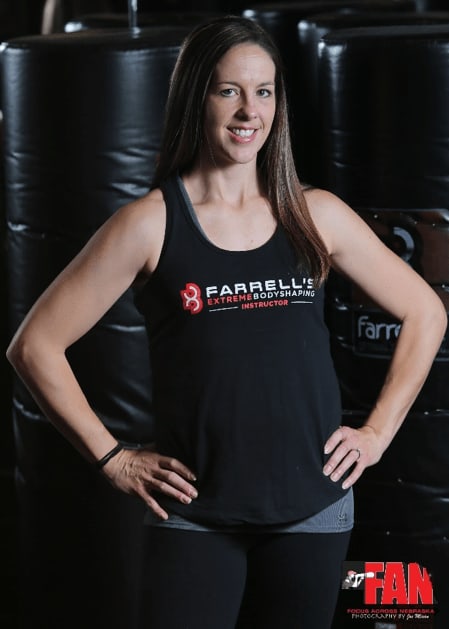 Teri Loneman
I started my 10 week session in April 2012, 6 months before my wedding. I did the typical I need to get in shape before my wedding routine. I had found myself in a rut. I had always been active and I love to run, but it was getting harder and harder and no one was keeping me accountable. FXB was the perfect fit. Accountably, paired with fun and energizing workouts and a new look on nutrition, was just what I needed for to make a change.
It goes with out saying that I stayed with Farrell's after my wedding. Since getting married to my amazing husband, Zach, we have had our first child, Ethan.
I still love to run and I love to run with our Lab mix (she has a lot of energy to burn). My husband and I also to cook together, we enjoy finding new healthy recipes to try and share. Staying healthy is important for me, so I can be a good influence for our family.
No matter what kind of day I have had, when I come in to teach, it all gets better. I love instructing both kickboxing and strength training!! I would say my favorite kickboxing combinations include hooks... and roundhouses, they're good for the abs too! I love leg day!! My favorite strength training exercises are squats and the donkey kick combo.