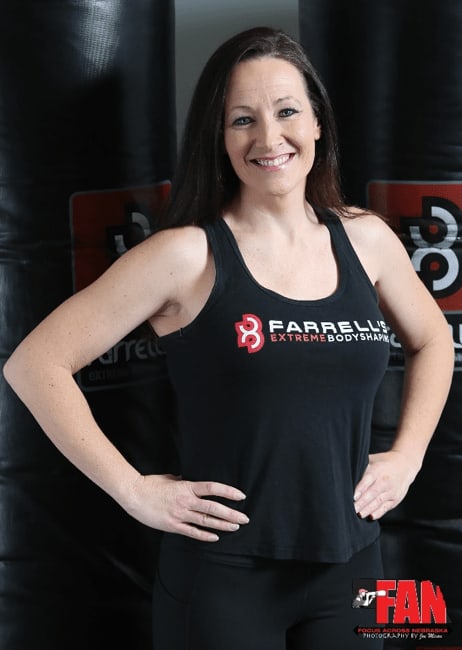 Tiffini Sanduski
I started with Farrell's in April of 2017. I was the heaviest I had ever been aside from being pregnant, I was the definition of a frumpy house wife and devastated at how bad I had let myself go. I gave all the typical excuses, I didn't have any time, I didn't have money for a gym membership, I had four children that made my body the way it was and that was "ok." I would go shopping for clothes and be in tears in the dressing room because the sizes just got bigger and bigger. I made a last minute decision to join and became a 4am warrior.
Halfway through my 10 week journey I went to the doctor for a well visit. The bad news was thanks to having had gestational diabetes in my last two pregnancies I was prediabetic. My A1C levels were right on the border, I looked at the doctor and said this can't be right! I joined a fitness program and have been eating clean and working out 6 days a week for the last 5 weeks, I am doing everything right. He looked me straight in the eyes and said you have two options...keep up the good work and you can beat this OR we can start discussing what medications you will need to get on. That was it for me, it was no longer a want, I NEEDED to take care of my body. I am happy to say that the only medication I get is on these mats 6 days a week for 45 mins each day! For me this program has truly been life changing and having the opportunity to continue with Farrell's as an instructor is an honor.
When I'm not at the gym you will find me running 5 kids around to all of their activities and school events. I have an amazing husband that shares my passion for this program and is a fellow 4am'er.
Kickboxing is always a great workout however I think that I honestly like strength training days the best because I like how it is sculpting my body. I finally have muscle tone and I love it!